Mediana is an archaeological site from the 4th century and late Roman period. It was a palace and summer home of Constantine the Great, where he was born. During excavations of Mediana, very important objects were found: the imperial villa, water tower, granary (storehouse for grain and animal feeding), and thermae. The palace represents a proof of wealth and glory of the Roman city - Naissus.  
What you can see!
Walking down the corridors of Villa Mediana, I felt really proud of being here. The imperial villa is eye-catching, ornamented with frescoes and mosaics. Especially attractive are marble sculptures God of Water and mosaic Medusa, decorative columns, heated baths-thermae and water supply system - aqueduct. Also, well preserved are mosaic floors that cover peristyle porch and the audience hall, in the shape of a hexagon and a fountain in the middle with a lid pipe. 
What else was excavated? 
In the year 313 AD, Constantine issued the Milan Edict and declared Christianity as the official religion of the Roman Empire. Mediana was a very pious Christian community. As evidence, two Early Christian churches have been excavated, first one in 2000, and the second one in 2007, very close to the first one. Among other items were found Christ's monogram and a bronze ring with a cross. It is believed that both churches were built around 378 AD.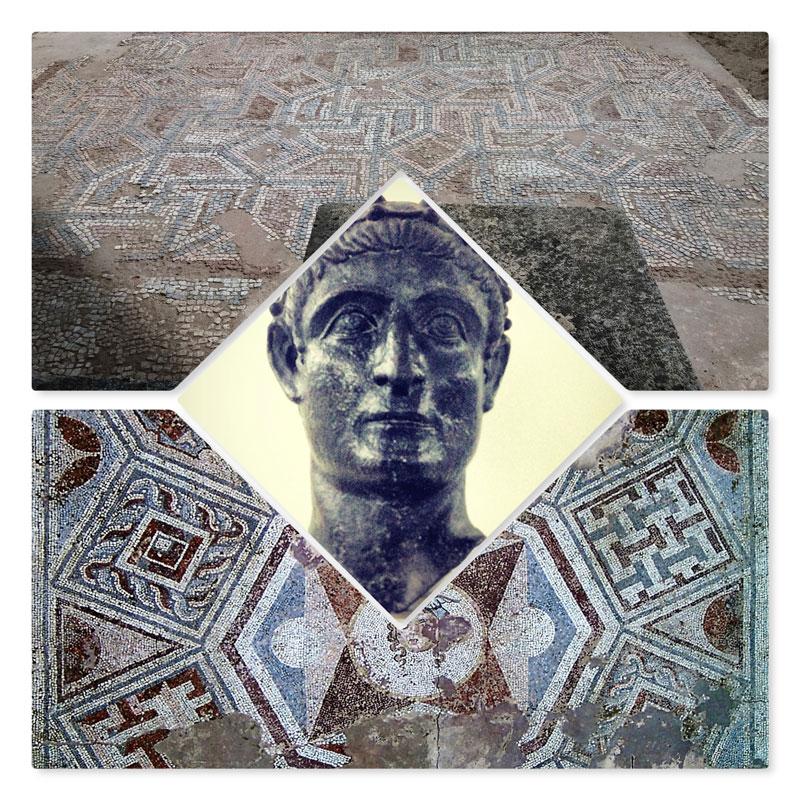 Who else ruled here and when it was abounded!
Several other emperors also used Mediana after the death of Constantine the Great in 337 AD.  It was a place of rest, either on their journeys or during preparations for the war. According to historical writers of classical education in that time, Naissus was the birthplace of another Roman emperor – Constantius III. Imperial Villa Mediana was also the site where emperors Valentinian and Valens divided the Roman Empire in 364 AD and ruled as co-emperors.
The city of Naissus was abounded and devastated during the Attila's hordes in 442.
If you would like to understand the better history of Niš through centuries, I suggest to certainly visit the National Museum of Nis. 
 
National Museum of Nis
Keeps more than 40.000 objects divided into six different collections: 
     History
     Coins, medals, and epigraphs
     Literary heritage
     Archaeology
     Ethnology
     History of art

The National Museum is located in downtown, just behind Shopping Center Kalca and across the Restaurant Stambolijski where you can enjoy very tasty, newage Balkan meals in a relaxing ambiance with traditional motifs in the interior, and a garden.