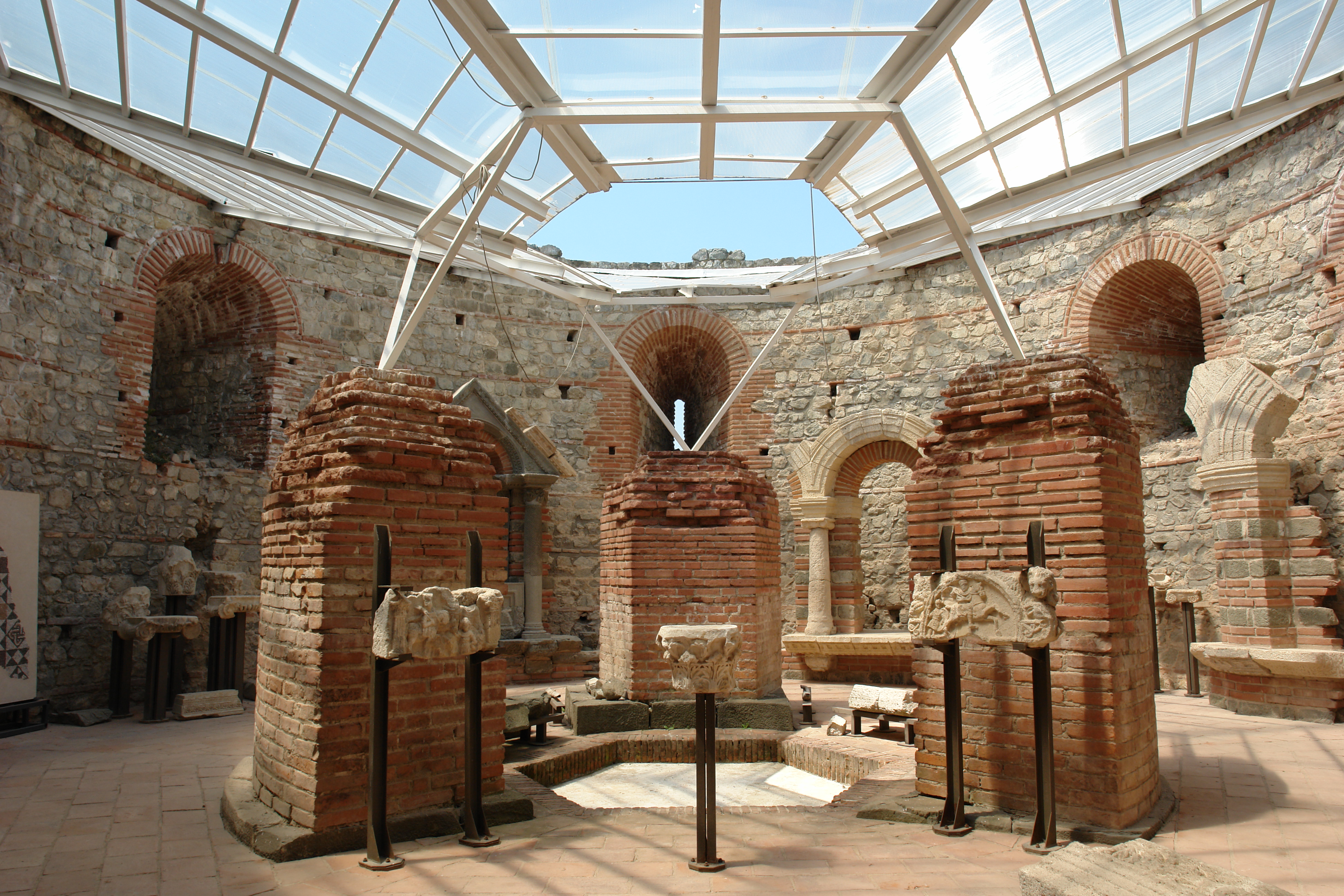 Gamzigrad is an archaeological site near city of Zajecar in East Serbia and the ancient Roman palace - Felix Romuliana dating from the late 3rd and early 4th centuries. It represents the residence of the Roman Emperor Gaius Valerius Maximianus Galerius. According to his mother Romula, he called the palace Romuliana. The memorial complex is one of the best preserved examples of Roman architecture in this region. It's well known for its frescoes and mosaics. It is placed on the World Heritage List protected by UNESCO. 
For the truth about Gamzigrad it was searched for nearly 150 years. Archaeological research, begun in 1953, showed that there are several palaces and temples within the Gamzigrad fortifications, which most clearly speak of the importance and purpose of Gamzigrad. Since 1970, when excavation in Gamzigrad took over the world-renowned archaeologist dr. Dragoslav Srejovic, Gamzigrad was increasingly mentioned as a palace of a famous  Roman emperor from the 3rd century, and compared to imperial palaces in Split, Thessaloniki, Asia Minor, and Sicily. By detecting the FELIX ROMULIANA (Happy Romuliana) inscription, in 1984, carved in the fragment of the archivolte, the puzzle of Gamzigrad was finally resolved. Construction began two years after the beginning of Diocletian's Palace construction in Split (295 - 305 BC). The residence was built by Diocletian as a replica of the famous Diocletian's palace. He gave it to the son-in-low Gaius Valerius Maximianus Galerius. 
Visiting this place, you'll be able to see the remains of the complex: walls, imperial palace, temples, monumental altar, public baths, memorial complex and a tetra-pylon (four-walled monument that symbolizes earthly and heavenly roads intersect). East of the palace are the mausoleums of Emperor Galerius and his mother that look like two round hills on the horizon. That symbolizes elevation to the status of gods.
Based on archaeological sites Gamzigrad is seen in six periods:
as a prehistoric settlement from the 2nd and 1st millennium BC;
as a Roman Polish settlement (villa rustica) from the 2nd century AD;
as a Roman castle from the end of the third and the beginning of the 4th century;
as a church good from the 4th and 5th century;
as a early-Byzantine settlement from the 5th to the 7th century;
as a medieval city (XI century) and
as a temporary shelter at the time of Turkish conquest in the 14th and 15th centuriy.
If you would like to understand the better history of Gamzigrad through centuries, I suggest to certainly visit The National Museum of Zaječar. 
The National Museum of Zaječar keeps impressive objects excavated at Felix Romuliana. Visit of the museum is a great chance for everybody to understand the palace complex of this famous archaeological site through centuries.