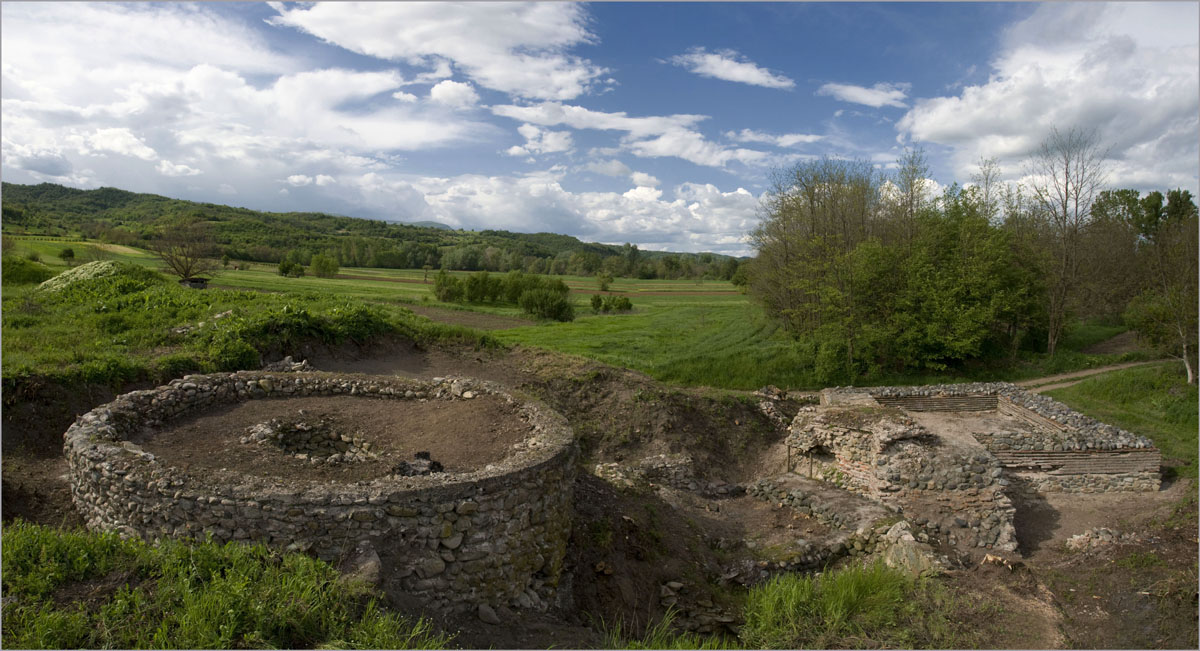 Timacum Minus - archaeological site was a fortification of auxiliary units cohorts, dating from 1st to 6th century AD, numbering 500 to 1000 soldiers and horses. It was reconstructed four times during the era of Emperor Justinian.  
In the records of ancient writers from the 3rd and 4th century, this region was described as a wine producing area. As a confirmation, the statue of the Roman God of wine - Dionysus was found here, during excavation. When you walking around steamed heated rooms - thermae, you can imagine the way how Romans enjoyed here drinking wine, before and after the battles, while recovering injuries and relaxing.   
Lapidarium of Timacum Minus is located at schoolyard of Ravna village. There is a beautiful collection of carved Roman stone monuments representing administrative, social, cultural and religious issues, besides written documents. 
Something you must try here and what amazed me is a workshop organized for group tourists at Ethno Park Ravna. In the authentic ambiance of traditional architecture and related ethnographic objects, dating from the end of 19th and beginning of the 20th century, you could try yourself in making traditional ceramic pots, conducted by professional sculptors.