Dental clinics strive to ensure that your oral health stays in a stable or more improved state from your first visit with us. Over the years, our team cares for patients of any age from children to the elderly. We take a personal approach to our patients, providing both, preventive and restorative care and recommendations for your family smile. 
Children's Dentistry
All dentists that we cooperate with are attentive to the needs of small children so that whole family can be seen in one location. Through early intervention and preventative techniques, we help children enjoy a positive outlook on their visits with us. 
Regular offer inlude a wide range of services including: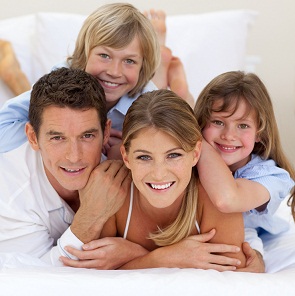 First Aid
Treatment of Milk teeth
Fissure Sealant
Treatment for Deep Caries
Dental Feelings
Dental stones removal and plaque
Treatment of Periodontal Pockets
Root Canal Treatments
Tooth gangrene treatment.
As all of us want healthy looking teeth as adults, we should understand that starts with having healthy teeth as children.
Scheduling an appointment has never been easier.  Reservations can be easily made via BLeisure DMC, using the Contact Button below.  
Our full-service destination management company will provide the best offer and attentive care that is tailored to each traveler. We would plan your whole trip in an original way whether, your travel to Nis or South & East Serbia is for business, leisure or medical purpose. 
For more schedule availability, simply submit your inquiry with the contact button below, and one of our team members will contact you to schedule your consultation.
Undefined