Professional teeth whitenings are a great way to start your way to more beautiful teeth or just the mini-makeover you've been waiting. Our dentists assures that this procedure is relaxing and fabulous. 
Boost the brightness of your teeth and enjoy the results of whiter teeth in one day.
All you have to do is just one quick and easy visit during your lunch hour on the business trip or free time during your leisure trip. 
Fitted take-home kits are also available. You'll get a customized mouthpiece, made to fit your teeth. Your job is just to apply whitening gel to the inside of splint while sleeping.
Since either bleaching approach (at-home or in-office) can be used to get the same whitening results, the bigger question then becomes which approach makes the better choice for you? Which one fits best with your personal characteristics and lifestyle?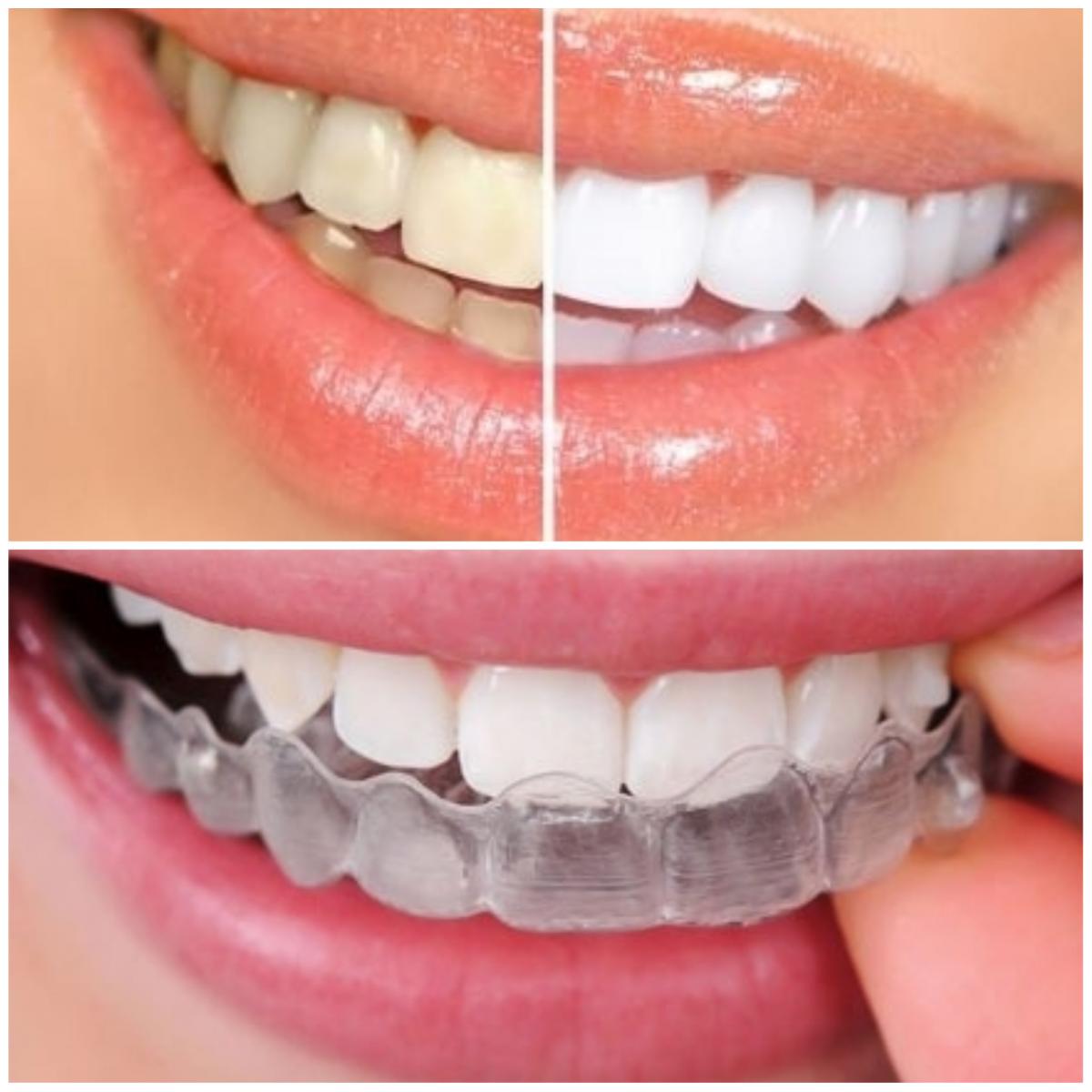 Advantages and disadvantages of each method
In-Office Bleaching: 
Results can be seen immediately after each treatment.
The whole process is accomplished in just one or a few appointments. 
Professional whitening usually costs more than performing at-home treatments.
The use of high concentration whiteners is typically associated with an increased risk of side effects.
At-Home Bleaching:
Treatments are unsupervised. The user must be capable of performing them (which almost anyone can). 
Allows a patient to perform whitening procedure at home.
Using this method, the patient can get maximum results faster and easier than before, but it can take some weeks for final results.
Using an at-home kit usually, cost less than having professional sessions.
Makes it easy to adjust your level of exposure to the peroxide, so you can keep side effects to a minimum.
Which makes the best approach for you?
Are you long on time, and short on money? If so, it sounds like an at-home bleaching method might make the best choice.
Do you have a big event coming up soon that you want a bright white smile for? Or maybe you just don't think you can incorporate do-it-yourself treatments into your busy lifestyle? If that's the case, then treatments performed by your dentist might provide the best solution.
The comparative effectiveness of the study determined that all of the bleaching methods were effective and there was no difference in the color outcome among them.
Intracoronary teeth whitening
Is the procedure of non-vital teeth whitening and is widely used today as an alternative for cosmetic and conservative treatment in patients with a color change in one or more teeth. The length of the procedure is at least three days, can last up to 14 days.
Special event or wedding 
If you are thinking about getting your teeth whitened for a special event or wedding, we have group and family packages available. 
Scheduling an appointment has never been easier.  Reservations can be easily made via BLeisure DMC, using the Contact Button below.  
Our full-service destination management company will provide the best offer and attentive care that is tailored to each traveler. We would plan your whole trip in an original way whether, your travel to Nis or South & East Serbia is for business, leisure or medical purpose. 
For more schedule availability, simply submit your inquiry with the contact button below, and one of our team members will contact you to schedule your consultation.
Undefined