Insta smile, the place where everything starts & ends with a smile!
As a general dentist, Dr. Sanja Popovic cares about her patients with a big and warm smile. Over the years, she cares for patients of any age from children to the elderly. She is a particular favorite dentist among the population of Millennials, celebrities, bloggers, musicians, but is equally loved by the elderly because she always greets them with a big smile. Her smile is her trademark. And she will gladly help you laugh with as much freedom as she does.
Because when you have healthy and beautiful teeth, a wide smile is guaranteed. 
Special Treatment with Insta Smile
Dental & soft tissue examinations by special methods.
Have a complete diagnosis of your oral health.
You will receive information and answers that no one has given you so far.
Resolve concerns about periodontopathic and how to prevent unpleasant breath.
Painless sampling from the oral cavity. We come to evaluate the oral and its effect on the overall health of your body.
By analyzing the bacterial flora, we make an assessment of the risk factors for diseases of the heart, kidneys, and other vital organs.
Keep up to date with modern treatment & prevention!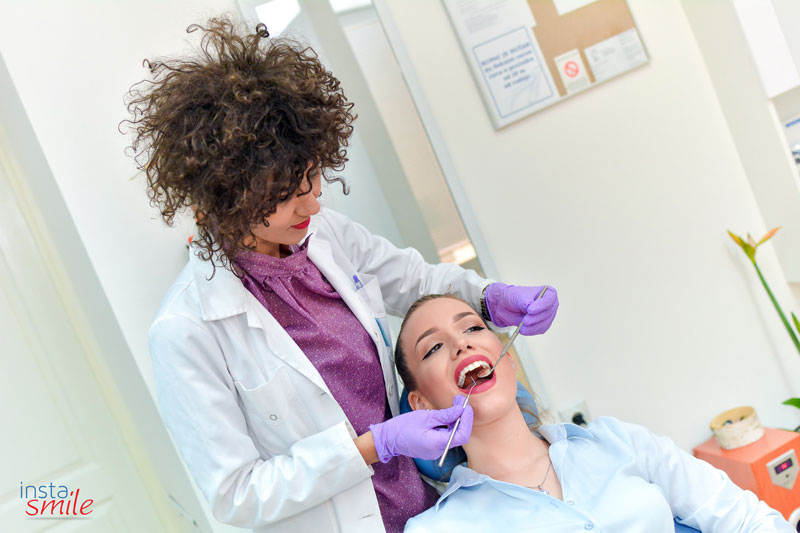 Regular Dental Treatments with Insta Smile
Please don't forget! Tooth & soft tissue examinations
Be healthy!
Be a part of the Insta Smile family!
You laugh without hesitation!
Live a healthy life 
Smile for every day!
Insta smile, the place where everything starts & ends with a smile!
All dental services in one place! Visit us and see for yourself!
Undefined